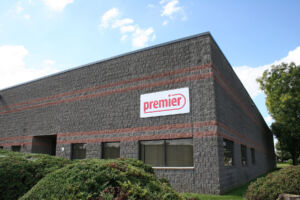 Premier's 35,000 square foot state-of-the-art manufacturing facility is located in Northeast Philadelphia, Pennsylvania.
As an FDA-compliant manufacturer of Class I and Class II dental/medical devices, we provide support services, including finishing operations and packaging. We maintain complete traceability and device-history records for every lot we process.
Our expertise in high-tolerance machining and injection molding will provide you with exceptional quality. Decades of in-depth knowledge of processing surgical-grade stainless steels, titanium, aluminum, nitinol and other specialized metals insures that your request, if required, will meet elevated standards of compliance. Our metal handling processes include various shaping and polishing methods for a variety of applications.

Automated assembly and packaging are available for selected items, to help insure process repeatability. Our Manufacturing and New Product Development teams can offer expertise to bring new product ideas from concept to a market-ready package.

We look forward to meeting the challenges of your next specialized request. If interested in a consultation, please call 215-676-9090.
Our experience in metallic processing includes machining, forging, sharpening, brazing and polishing of various metals.

Forming and processing is also accomplished with a variety of custom-forming dies and automated bending devices designed in-house for specific customer needs.

Plastic processing is supported by our molding units and cleaning procedure.

Automated packaging is available for finished product requests.
Our processes are controlled to manufacture a variety of standard and medical grade materials such as:
303 SS

304 SS

316 SS

440A SS

Nitinol

Titanium

Copper

Brass

Polyethylene

Polypropylene

Nylon

ABS and Radel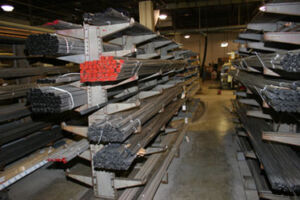 We specialize in molded plastics and custom metal designs. Your identification, depending on surface and location, can be stamped or laser-marked. Standard shapes are available as off-the-shelf designs. Custom requests may also require start-up development costs and volume commitments.