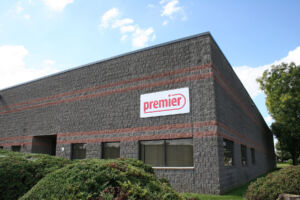 Premier's 35,000 square foot state-of-the-art manufacturing facility is located in Northeast Philadelphia, Pennsylvania.
Contract Manufacturing
The Premier Dental and Medical Products Companies have a long and successful history of partnering with independent innovators and both dental and medical professionals to bring new products and concepts to the marketplace.
Our New Product Development team, in tandem with the Premier Medical Manufacturing engineers and fabrication plant, offer the experience and facility to bring a new product idea from concept to market-ready package.
In addition, Premier has also successfully integrated existing products from smaller business enterprises into our branded catalogues of Professional Dental and Medical Products. Through our in-house marketing expertise and established dealer distribution network, Premier provides both national and international sales and marketing opportunities.
We invite you to submit your proposals for new product ideas and new product acquisitions and opportunities to the following:
Vicky Nemzer
Vice President, New Product Development
vnemzer@premierdentalco.com