Premier Dental introduces new hand sanitizer to help combat COVID-19: Tize-It!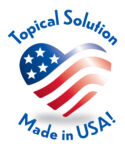 Tize-It!™ is a 75% isopropyl alcohol-based hand sanitizer formulated to meet FDA guidelines and kill 99.9% of germs* – it's a must have for frontline staff and offices. Unlike many other brands, Tize-It, is made in the USA† with a no-rinse formula derived from pure pharmaceutical grade isopropyl alcohol–not distillery or fuel grade alcohol that may leave an unpleasant odor.
Tize-It! features moisturizing glycerin, is unscented, leaves no sticky residue and comes in an easy-to-use spray pump for even distribution – no more fumbling with messy lids!
Available in a 2oz personal size to conveniently fit in jacket pockets, sit by the check-in-desk, or in waiting room amenity baskets, Tize-It! will help ensure healthcare teams and patients are ready to take on germs wherever they may be.
Kills 99.9% of Germs*

75% Isopropyl Alcohol

Made in USA† – Formulated to FDA Guidelines

Moisturizing Glycerin

No-Mess Spray Pump

Odor-Free
*Within 30 seconds
†Manufactured in a FDA-registered facility located in Pennsylvania, USA

1070100
Tize-It!
™
Hand Sanitizer – 2 fl. oz. (59ml)