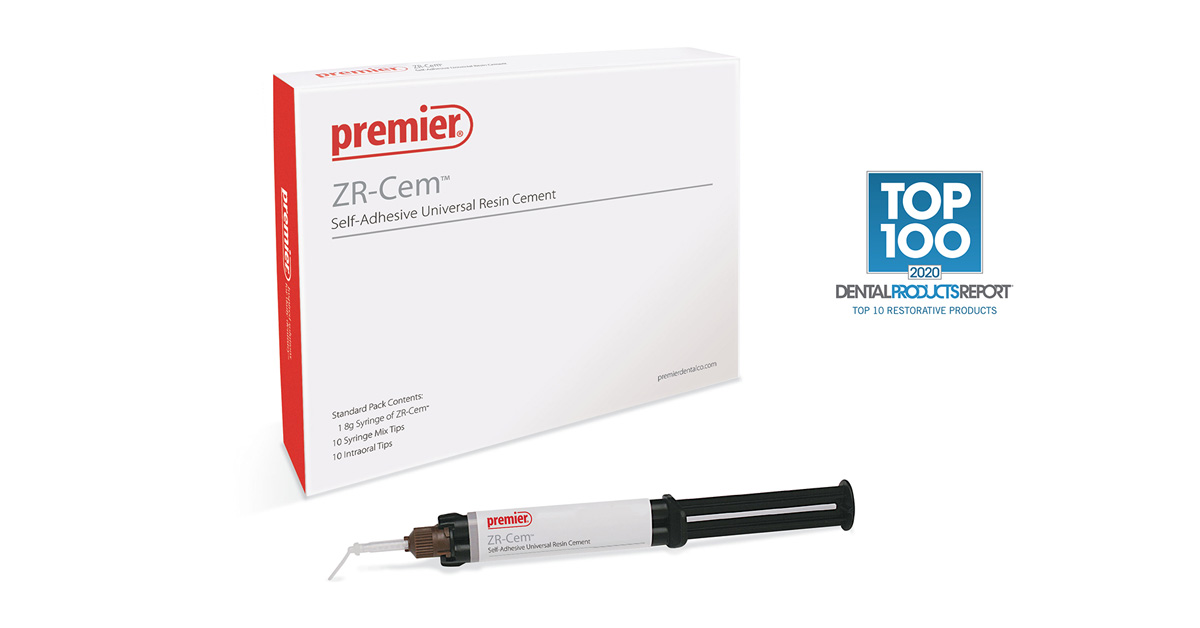 Premier® Dental Products Company is proud to announce their ZR-Cem™ a self-adhesive universal Resin cement was awarded Dental Products Report Top 100 award representing one of the top ten restorative products for 2020.
ZR-Cem™ is an innovative self-adhesive universal resin cement specially formulated for zirconia restorations. Dual-cured ZR-Cem enables a strong bond to all ceramic materials, dentin and enamel—ensuring superior retention and marginal integrity. And unlike other cements, ZR-Cem's BPO/amine-free initiation system translates to lasting color stability.
Available through your authorized dealer
About Premier® Dental Product Company
A leader in bringing innovative products to the world-wide market, Premier is dedicated to inspired solutions for daily dentistry. Premier Dental Products Company is a privately-held business with sales in over 75 countries.  Dental professionals have turned to Premier for over 100 years to improve their daily procedures and practices.