Cleans and Lubricates for Chemo-mechanical Preparation of Root Canals
Direct Application Into the Canal
RC-Prep® MicroDose® is convenient, easy to dispense and eliminates the risk of crosscontamination. Each MicroDose pipette contains the ideal amount of RC-Prep (0.2cc) for more efficient instrumentation during root-canal procedures. You can apply RC-Prep directly into the pulp chamber or into a dappen dish. After each use, the empty pipette is discarded and the MicroDose syringe can be autoclaved.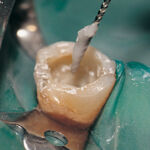 RC-Prep is easily introduced into the canal directly via the MicroDose Pipette or a reamer, file or root-canal filler. As RC-Prep cleans and lubricates, instruments cut freely without binding.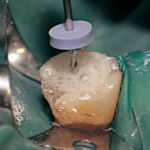 When RC-Prep reacts with sodium hypochlorite solution, pulp debris is actually lifted out of the canal. The pulp chamber is brightened, helping to locate additional canals.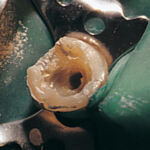 With RC-Prep and proper instrumentation, the canal is thoroughly debrided. Dentin tubules and lateral canals are opened and cleaned, essential for successful treatment.
9007137
RC-Prep MicroDose Refill
(100) Pipettes