Intra-Oral Dental Polishing Kit
After permanent seating and adjustments, polish dental crowns, inlays, onlays and nano-hybrid dental composites intra-orally in one easy step using Diamond Twist Super-charged Polishing Paste.
Use the flat or taper polishing brushes (autoclavable) for posterior occlusal surfaces.

Use the Micro-cloth disks for professional tooth polishing and final high-gloss buffing.

Twist syringe avoids cross-contamination and dispenses just the right amount.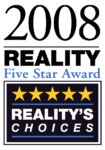 Diamond Twist SCO™ Kit, Contains:
1 – 3g polishing paste syringe

4 – flat polishing brushes

2 – tapered polishing brushes

6 – 1/2″ Micro-cloth disks

6 – 5/16″ Micro-cloth disks

1 – RA mandrel
2019002
Diamond Twist SCO™ Kit

2019003
3g Diamond Twist SCO™
Polishing Paste (mint flavored)

2019004
Flat Polishing Brushes
(25/pack)

2019091
FG Mandrels
(not included in kit)
(4/pack)

2019060
1/2″ Micro-Cloth Disks
Dark Blue (25/pack)

2019005
Tapered Polishing Brushes
(25/pack)

2019090
RA Mandrels
(4/pack)

2019061
5/16″ Micro-Cloth Disks
Light Blue (25/pack)