Course Description:
This course is designed to either familiarize or enhance the Assistant/EFDA's knowledge of advances in materials and/or techniques currently available. Restorative procedures will be reviewed and discussed with an emphasis on the basics and reasons why procedures may fail.
Matrix options, advances in shading/layering of direct composite procedures and new preventive products will be introduced.
While this course is primarily designed for the experienced Dental Assistant, graduates of programs will also be motivated by being introduced to more advanced procedures. Since the esthetic aspect of dentistry requires a commitment to life-long learning, resources will be reviewed to keep abreast of these advancements. Participants will be encouraged to share techniques for success from their own experiences in practice.
This course can be customized to specific meeting needs: half or full day lecture option/ full day lecture/workshop combination.
Course Objectives:
Upon completion of the course, the Dental Assistant will be able to:
Review advancements of newest adhesive and composite materials and discuss direct composite placement techniques.

Review criteria for properly placed matrix systems as well as discuss tips for success with difficult preparations/situations.

Share advances in sealants, polishing (composite and coronal) with their practice

Describe critical factors that lead to successful or failed clinical results.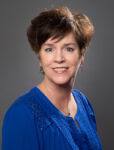 Theresa Groody, EFDA, CDA, M.Ed., has worked in the area of clinical and academic dentistry for more than 35 years. She teaches EFDA Lecture and Laboratory courses at Harcum College, where employed as the Director of Professional Studies. In 2011, Ms. Groody was appointed to fill the newly created EFDA position on the Pennsylvania State Board of Dentistry. As an appointed curriculum consultant for the American Dental Association's Commission on Dental Accreditation (CODA), Ms. Groody conducts site visits for assisting programs across the country and enjoys taking Assistants and EFDAs around the country to their next level.