Maximizing Dental Assistant Efficiency: Revisiting Coronal Polishing, Fluoride and Sealant Application
Course Description:
Certification programs for additional dental assisting functions in some states require on average between 8-16 hours of lecture and some clinical experience. This course is intended both as a follow up for those assistants certified in polishing, fluoride and/or dental sealants AND those assistants who may be considering enrolling in required programs. Once competence and confidence have been achieved in initial courses, the dental team should review best practices and review new advances to maximize the patient visit as well as practice efficiency on a continual basis.
What's so hard about sealants? Applying fluoride for adequate time? Is polishing really necessary? Allowed to remove calculus? Any new products to try or recommend to patients for home use?
Topics reviewed will include: oral anatomy, definitions relating to all three procedures, indications/contraindications and complications for coronal polishing, fluoride and sealants; infection control and isolation procedures. New products, technical tips as well as evidence based discussions will also be presented, including educating patients on rationale for performing these procedures.
Identify indications and discuss contraindications for coronal polishing, applying fluoride and dental sealants after reviewing dental anatomy, infection control and isolation principles.

Differentiate oral prophylaxis and coronal polishing and be able to communicate to patient.

Discuss new products, selection choices and technical tips leading to better patient care.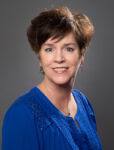 Theresa Groody, EFDA, CDA, M.Ed., has worked in the area of clinical and academic dentistry for more than 35 years. She teaches EFDA Lecture and Laboratory courses at Harcum College, where employed as the Director of Professional Studies. In 2011, Ms. Groody was appointed to fill the newly created EFDA position on the Pennsylvania State Board of Dentistry. As an appointed curriculum consultant for the American Dental Association's Commission on Dental Accreditation (CODA), Ms. Groody conducts site visits for assisting programs across the country and enjoys taking Assistants and EFDAs around the country to their next level.