Place order through your dealer
Place order through your dealer
New & Even Better!
AeroPro® just got even better. The enhanced quick-touch button provides better ergonomics and precise control to remove stains and polish your patients' teeth. Utilizing new sealing technology, AeroPro can be reprocessed safely and quickly with increased durability. AeroPro generates less aerosol, less splatter vs. other leading handpieces according to a University of California Irvine study1.
Enhanced quick-touch button – better ergonomics, control & protection​

Lightweight, 100% mobile design – promotes hand & wrist health ​

New sealing technology – increased durability for safe reprocessing​

Unsurpassed 3-year warranty – handpiece & the battery​

Less aerosol & less splatter1 – precise finger-tip speed control
1. Based on a University of California Irvine study, 2021. Data on file
Contact one of our experts today and learn more about the Premier AeroPro cordless prophy handpiece kits available for your dental practice; we're happy to assist. We want our customers to know that we promise to go the extra mile, every time.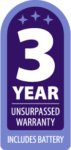 5500500 AeroPro® – Basic Kit
1 Motor Component

1 Autoclavable Outer Sheath

1 Charging Station

1 AC Adapter

1 Box of 500 Disposable Barriers
5500510 AeroPro® – Complete Package
1 Motor Component

3 Autoclavable Outer Sheaths

1 Charging Station

1 AC Adapter

1 Box of 500 Disposable Barriers
Accessories
5500520
AeroPro
®
– Autoclavable Outer Sheath (1)
5500530
AeroPro
®
– Disposable Barriers (500)