Shape Number
770.8Z
Grit
Proprietary
2015890
Minor Diameter
1.2mm
Major Diameter
1.7mm
Abrasive Length
8mm

Available in long shank
Available in convenient 5-packs.

Two Striper® Ultra-Premium Diamond Burs
All diamond burs are not created equal
Always the Diamond Standard, Two Striper® stays sharp longer and delivers faster, cooler cutting than electroplated brands. Which means fewer burs, less chair time and happier patients. Made from a select grade of natural diamonds, only Two Striper burs are developed with a proprietary P.B.S.® brazing process that is recognized as the best bonding system in the industry. You can count on Two Striper® for efficient, predictable results.
Two Striper: Better Value = Dentist's #1 Choice1
Cuts faster & cooler – less chair time, happier patients

Stays sharp longer – than 'bargain' diamonds

Proprietary P.B.S.® brazing process – diamonds stay sharper & stay put!
Don't be fooled by 'bargain' burs!
The Experts Prove Two Striper is Best!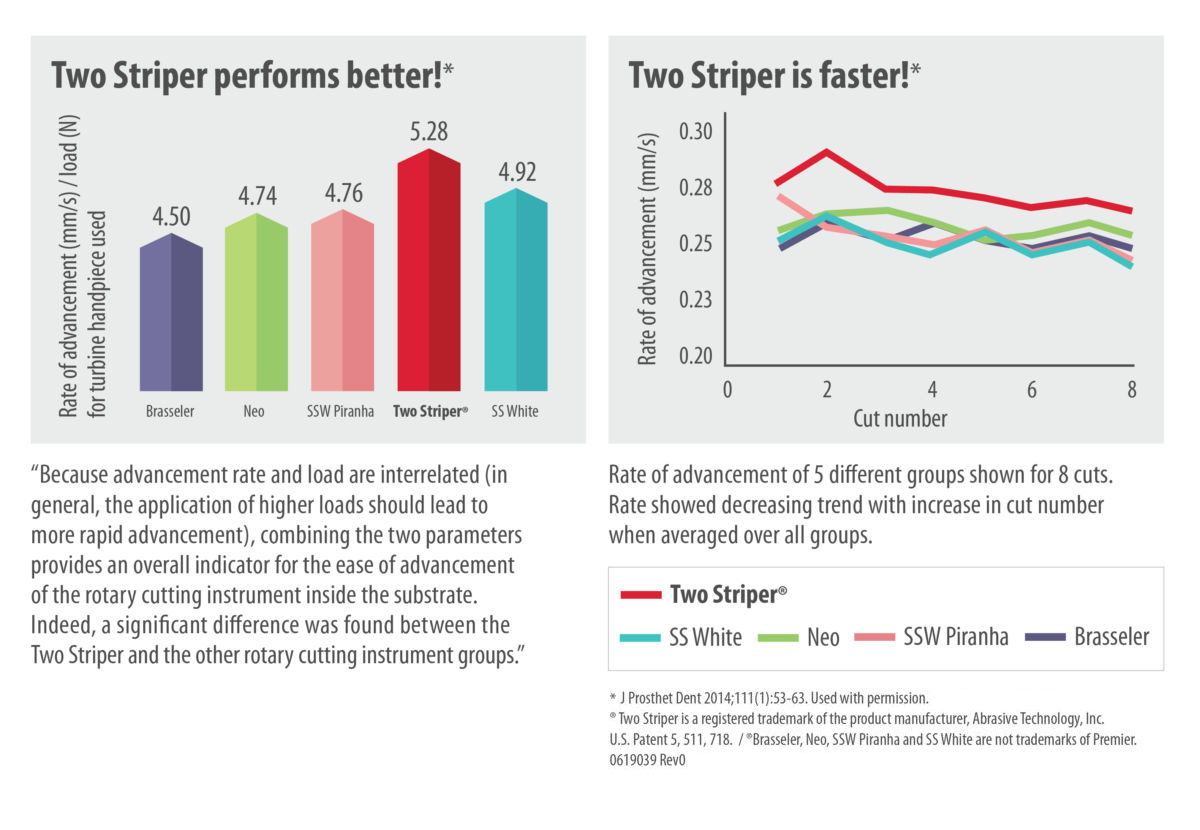 TSZtech™
Highest rated all ceramic-cutting especially effective on today's new generation of tougher ceramic materials.

Those materials include but are not limited to:
IPS e.max®

BruxZir®

Lava™ Plus

Cercon®

Zirlux® FC

Obsidian™

IPS Empress

Procera®

Lava™ Ultimate
TSZtech® Contraindications – Will not cut or separate metal.

Recommended for Zirconia and Lithium Disilicate.

® IPS e.max, BruxZir, Cercon, Zirlux FC, IPS Empress, Procera are not registered trademarks and ™ Lava Plus, Lava Ultimate and Obsidia are not trademarks of Premier Dental Products Company.
Intra-oral Adjustments
285.5Z Football
Image courtesy of Shalom Mehler D.M.D.
Atraumatic Crown and Bridge Removal

770.8Z Round-End Taper
Section and Remove
Images courtesy of Abdi Sameni D.D.S.
Endodontic Access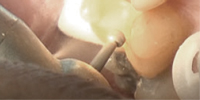 125Z Round